I sell Giclee prints, which are high end reproductions

* Signed limited editions

* Free shipping

     After recently retiring from a 30-year career at Walt Disney World, I am enjoying my freedom as an artist and musician.​

     As an artist at Disney World, I contributed to many wonderful projects, shows, sets, and animation figures. You've probably seen my work if you've visited the Park. I regularly worked on Tiki Birds, Pirates of The Caribbean, Jungle Cruise, It's a Small World, and many other shows.  
     Meanwhile all these years I've been painting at home following my own muse and playing music semi-professionally and professionally.

​     I love representational work of figure, animal and landscape subjects as well as abstract work. I enjoy drawing from life as well as from photographic references. My imagery is often derived from abstract inner narratives that manifest themselves as passages of shapes and fields of color using my unique palette. This play of imagery makes for a joyful pursuit that Will last me a lifetime. I invite you to view and experience these images I have prepared.

Divine Wellness in Winter Garden has many of my framed prints for sale. I hope you can make it over there to choose one.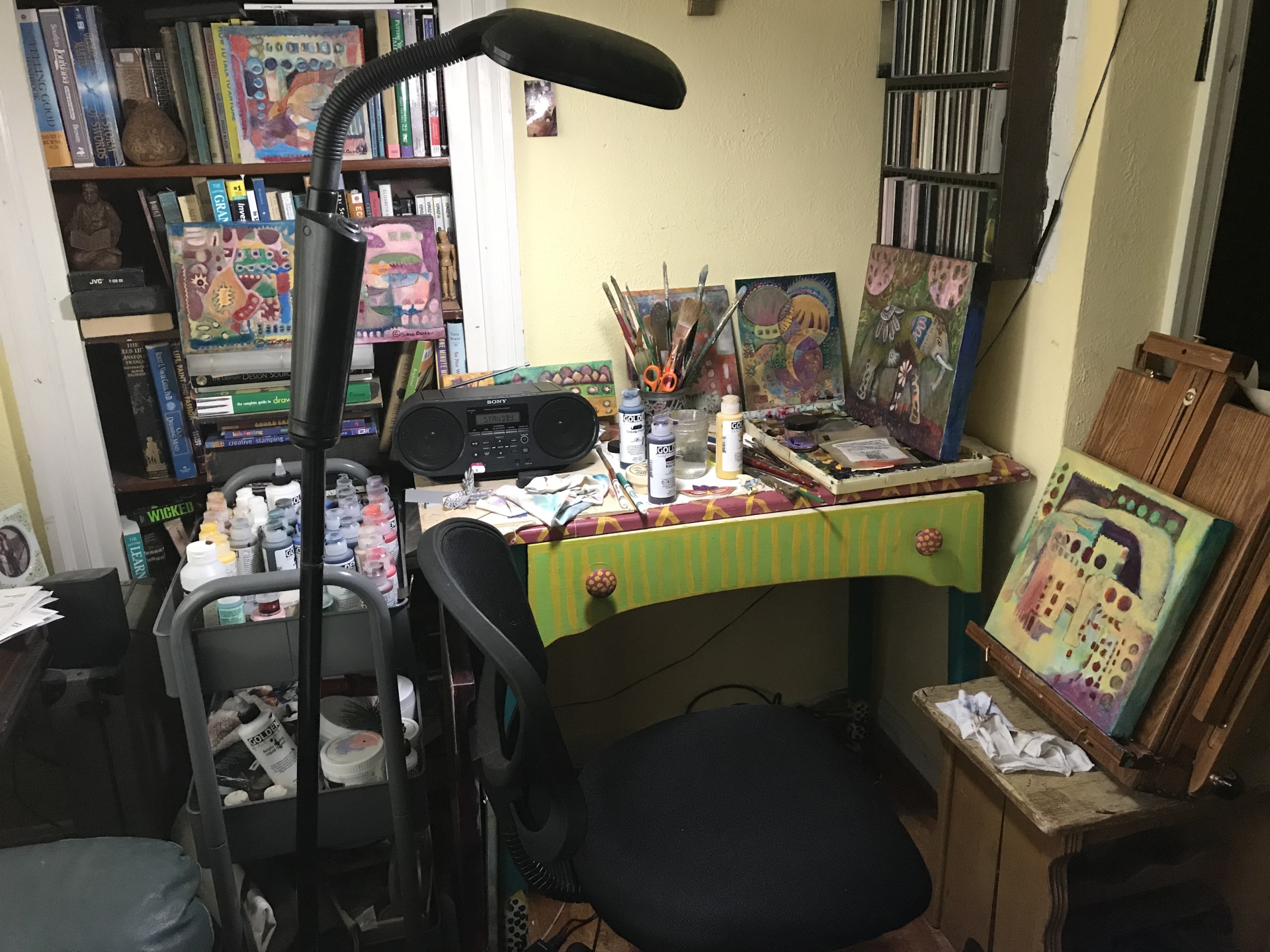 I spend My time as an Artist and Musician.

Photography along the way always bears fruit for my paintings.     

     Traveling is a part of the work I do with my bands so I have a variety of influences and inspirations.           

     My husband and I always enjoy visiting Museums and Galleries when we're out and about.